Clamless Wax Melts
$

4.50 Sold Out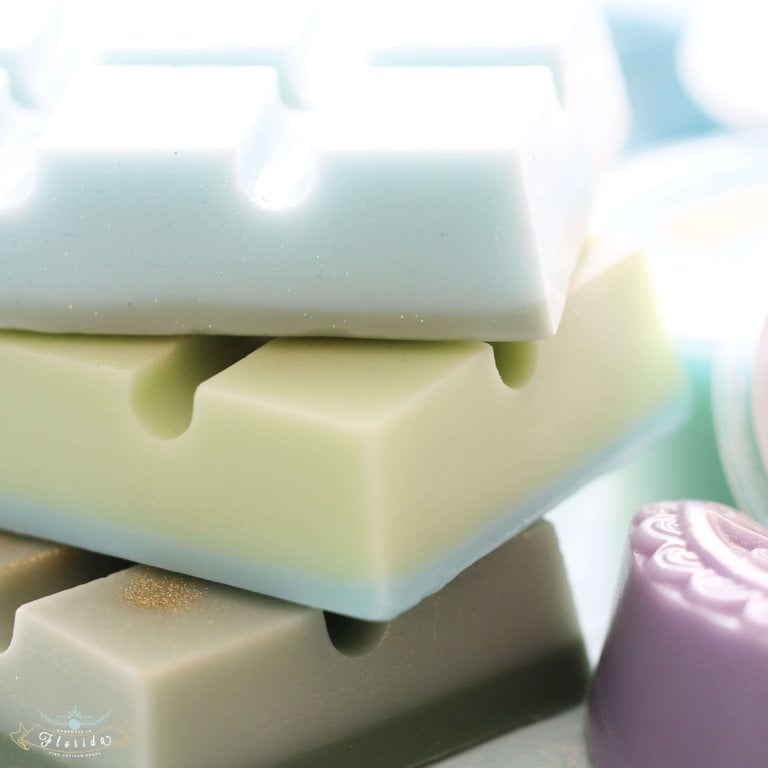 Listing is for one "clamless" breakaway wax block weighing approximately 3 ounces.
Individually packaged in polypropylene bags and not the traditional clamshell cases, to help maintain the integrity of our scents.
Scent Descriptions:
Date Night :: Fresh and clean with hints of mint and sage.
Lavender Ice :: Lavender and mint essential oils blended with a dreamy concoction of sweet vanilla
Lavender Crème Brûlée :: A delicate blend of French lavender, vanilla bean, and caramelized sugar
Sweet Lemon :: Zesty citrus notes of Italian lemon, yuzu, mandarin, orange blossom and ginger flower with sensual undertones of oak moss, caramel and white santal.
Moroccan Mint Tea: Scented with a refreshing blend of mint fragrance and essential oils.
Sensual Suede :: An exotic blend of warm woods, amber, jasmine and musk.
Coconut Curry :: An enticing blend of freshly picked curry leaf, warm ginger, lime, vanilla and creamy coconut milk
Please note that this is a preorder; each item will be made fresh to order just for you! Colors and designs may vary. Shipping (also known as turnaround time or TAT) will begin in June 2019.
Share